We are blessed with many wonderful supporters and would like to thank all the great companies that help us along our rodeo journey.

Nutramax Laboratories Veterinary Sciences, Inc. care about your horse and the special bond you share. That's why they've developed products to help support your horse's joint health, digestive health, skin and coat health, and overall wellness. Website: Nutramax Cosequin

Founded in 1976, Fly Predators have become the preferred method of fly control for all types of animal owners and others with an abundance of rotting organic matter that creates flies. The company has served hundreds of thousands of customers and the majority of them use Fly Predators as long as they have their animals. Offering other insect control products such as fly traps and sprays and the "Mosquito Torpedo", Spalding labs has become a major source for insect control. Spalding Labs also offers "Bye Bye Odor", a natural yet effective odor control product, completely safe around animals of all sorts. Since keeping odors under control around horse farms can be a daunting task, Bye Bye Odor's strength and long-lasting effects are an excellent resource. Website: Spalding Labs

Hass Horizontal is breaking barriers in the underground construction industry. As an industry leader, we have proven our ability to outperform the competition on complex projects and time-critical deadlines. We provide the complete package of customized underground construction services including; Horizontal Boring & Tunneling, Railroad Work, Civil Construction, and Utility Construction. Hass Horizontal is committed to Staying on TOP of the Underground Construction Industry!!! Website: Hass International

TOTAL Equine was developed from science and experience and first produced in 2000. The nutrient levels are based on what has been learned by scientific research over the last 40 years. The physical form of extrusion and the specific ingredients are what horses, mules and donkeys need to maximize health, attitude and performance. The base of Total Equine® is alfalfa hay, which gives it the odor and flavor equines love. The palatability is excellent. The fiber level supplies 70 – 80% of the equines needs for a safe ration. When fed at 4.00 lb. per 1,000 lb. body weight, Total Equine© provides the nutrients required by mature equines when fed with adequate quality roughage. Website: Total Equine

5 Star was founded in 1998 by Vern and Laurel Wells from Canada, who first moved to Granbury, Texas to set up manufacturing operations for a madeceasedjor rope company. They later joined a saddle maker to develop a pad to compliment his line of premium-quality saddles. The success of their pad inspired them to refine the design even further to improve conformation, movement, natural therapeutic comfort, strength and application — and, before long, the 5 Star saddle pad was born. Using nothing but 100% virgin wool, our saddle pads are developed using scientific research and intensive field testing to achieve the correct function, safety and benefit for your horse. We also manufacture a line of premium-quality cinches made from 100% mohair for ultimate comfort and a natural fit on horses, ponies and mules. Website: 5 Star Saddle Pads

In 1999 Lisa Bollin, CEO and Director of Design, had a dream to own her own clothing company. With the support of her husband and partner, Kirk, and their daughter Lexie, they started on a journey. What started out of a field and the back of a trailer in Litchfield, MN has exploded into one of the leading brands in the Western Industry. Lisa started screen printing tops and retailing them at many major barrel racing events throughout the USA. When she realized she couldn't keep up with the demand, she looked into wholesale and landed her first 18 stores in 2004. The journey has brought the company so far, inspired many and has become a dream come true! Over the last 11 years, 18 stores have turned into 1,500 plus stores nationwide. Cowgirl Tuff Company is the path maker that empowers, inspires and transforms our industry and believers. Through our experiences we believe anything is possible. Never Give Up! Website: Tuff Cowgirl

Wrangler® is enduring American freedom; it's in the spirit of people who work hard, have fun and recognize courageous individuality. As a company, we believe in solid commitments and perseverance in the face of obstacles and challenges. Most of all, we respect ourselves, each other, our western heritage and the environment in which we live. It's the same as ever, even before the first pair of Wrangler® jeans were made in 1947. Our history runs parallel to the rise of the country, our jeans worn by the same people who built it. Website: Wrangler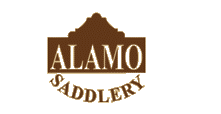 Alamo Saddlery was founded in April 1996 under the direction of the late Roy E Martin. Roy had 30 years experience in the manufacturing of western saddles and tack.Website: Alamo Saddlery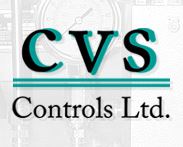 CVS Controls Ltd. is an industry leader in the manufacturing of Control Valves and associated instrumentation products. They are dedicated to meet and exceed the challenging needs the industries require. Their solid growth has come from ensuring that their products are completely interchangeable with the industry's leading brands, and manufactured to strict quality control standards. Website: CVS Controls Ltd.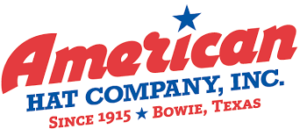 The cowboy hat is the most recognizable piece of clothing in the world and represents the traditions and values of the iconic American Cowboy. These traditions and values are why our goal for the next 100 years is to continue to provide the finest quality American-made cowboy hats. Website: American Hat Company, INC.