Pro Rodeos Power Couple!
Mike and Sherrylynn Johnson!

Vegas Tuffest and MVP would personally like to invite you to join us in a Western Christmas to remember by applying for available exhibitor space taking place where…..The Expo at World Market Center, Las Vegas.  If you have always wanted to showcase your products in Vegas during the National Finals Rodeo in a Premier spot with ongoing rodeo events NOW is the time. Click the button and fill out the form or email us at westernchristmasmj@gmail.comto request your contract today.  Reserve your spot and enjoy all vegas has to offer.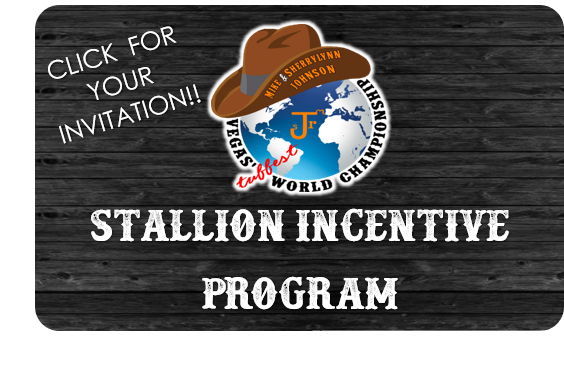 Vegas Tuffest is excited to bring a new program to our 2020 event! The Vegas Tuffest Stallion Incentive Program is one of the first of its kind! We will be awarding big checks to winners of nominated contestants and stallion owners at this years event! Stallions who have direct offspring competing in any of our Vegas Tuffest events: goat tying, barrel racing, breakaway and tie down roping, are encouraged to nominate! This is a great avenue to showcase your stallion under the bright lights of Las Vegas during the very busy rush of the National Finals Rodeo. Click the link for more information and fill out the form or email us at mjstallionincentive@gmail.com. We look forward to hearing from you!

Mike Johnson is the Iron Man of Professional Rodeo with 23 times to the NFR!
Sherrylynn Johnson is a Top Professional Barrel Racer with 4 times to the NFR!

CLICK BELOW FOR MORE OF OUR WONDERFUL SPONSORS